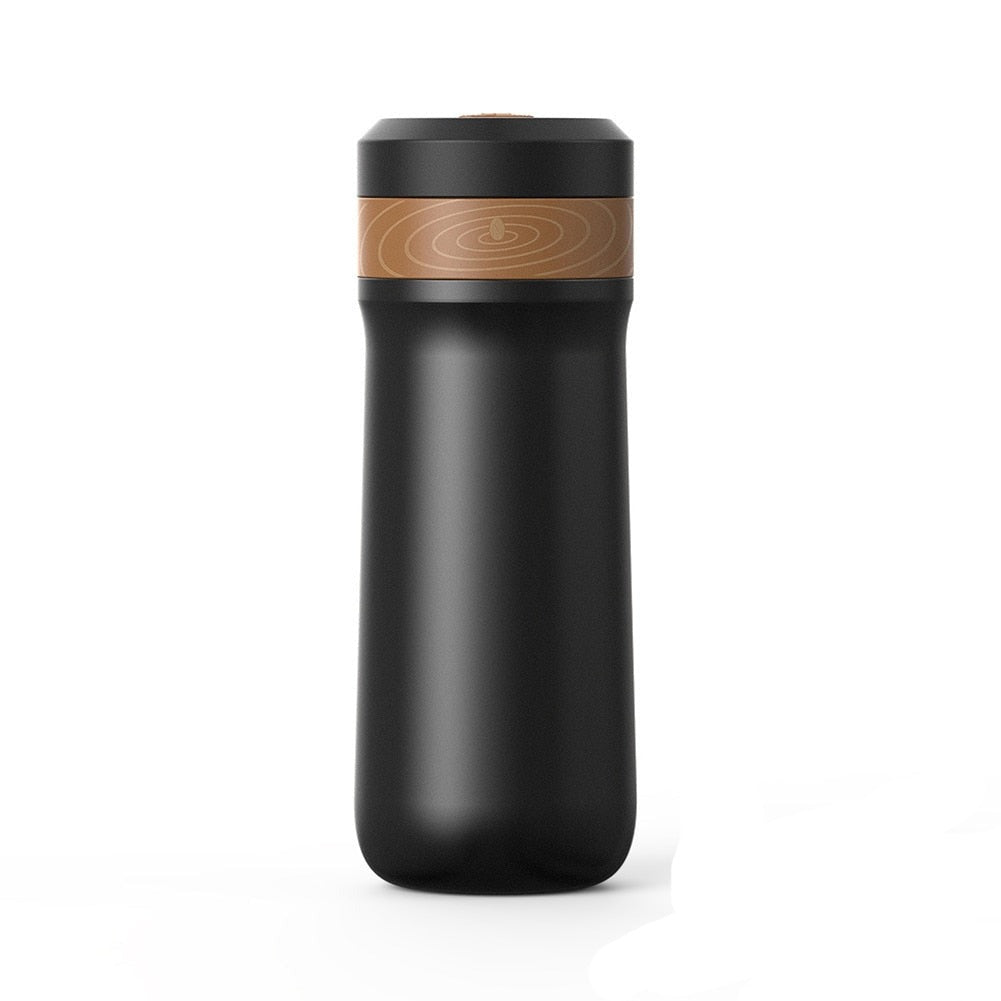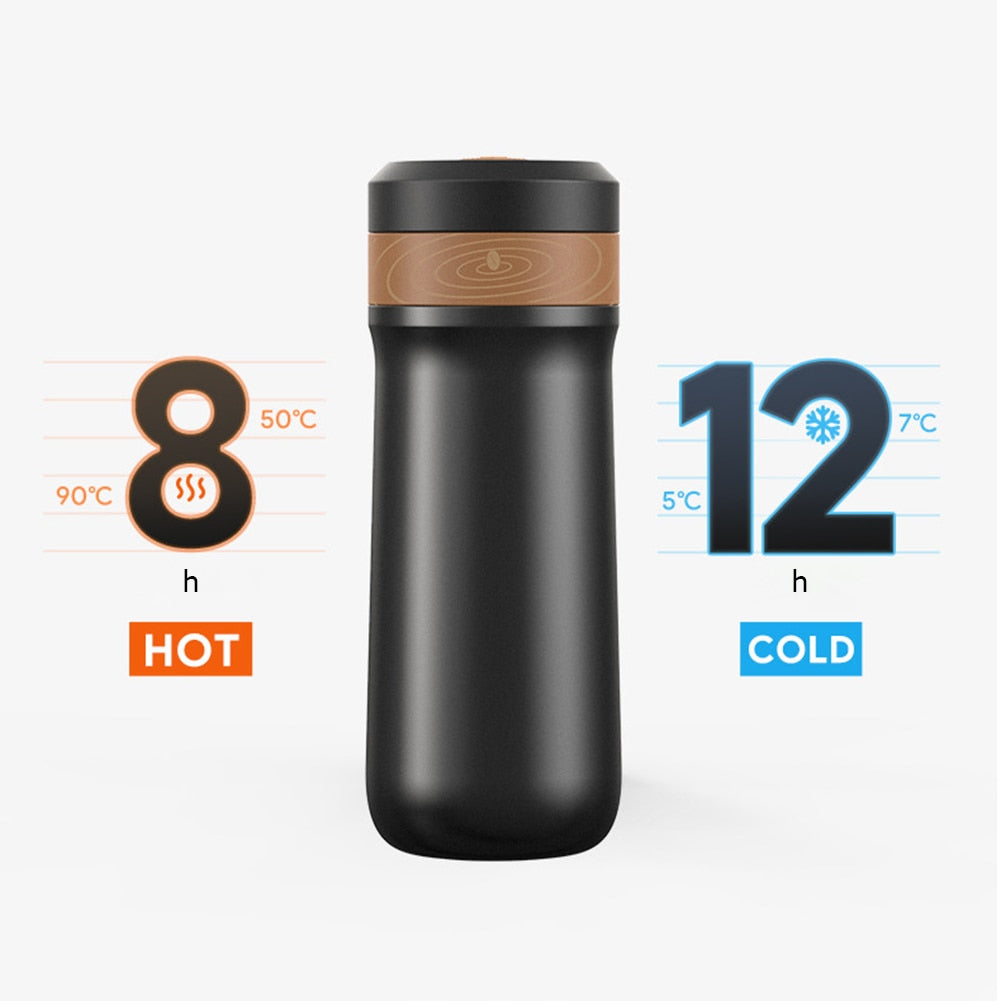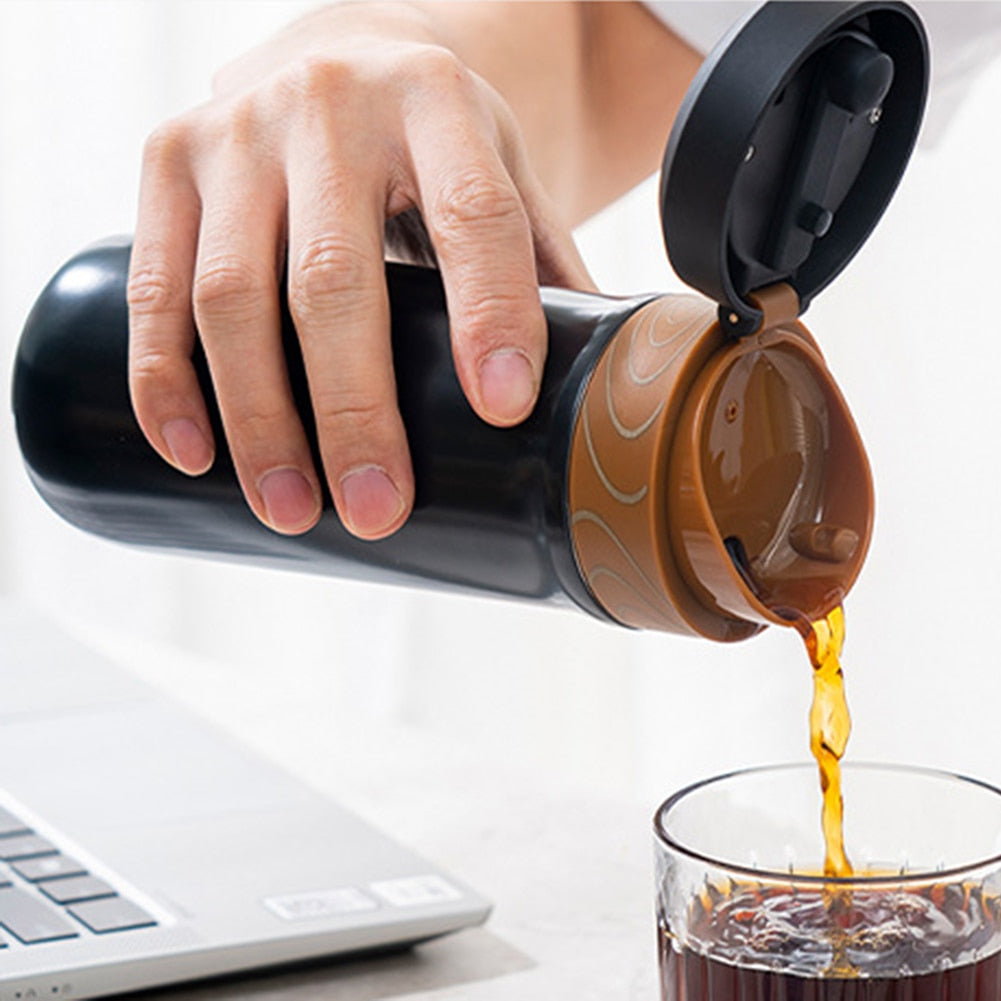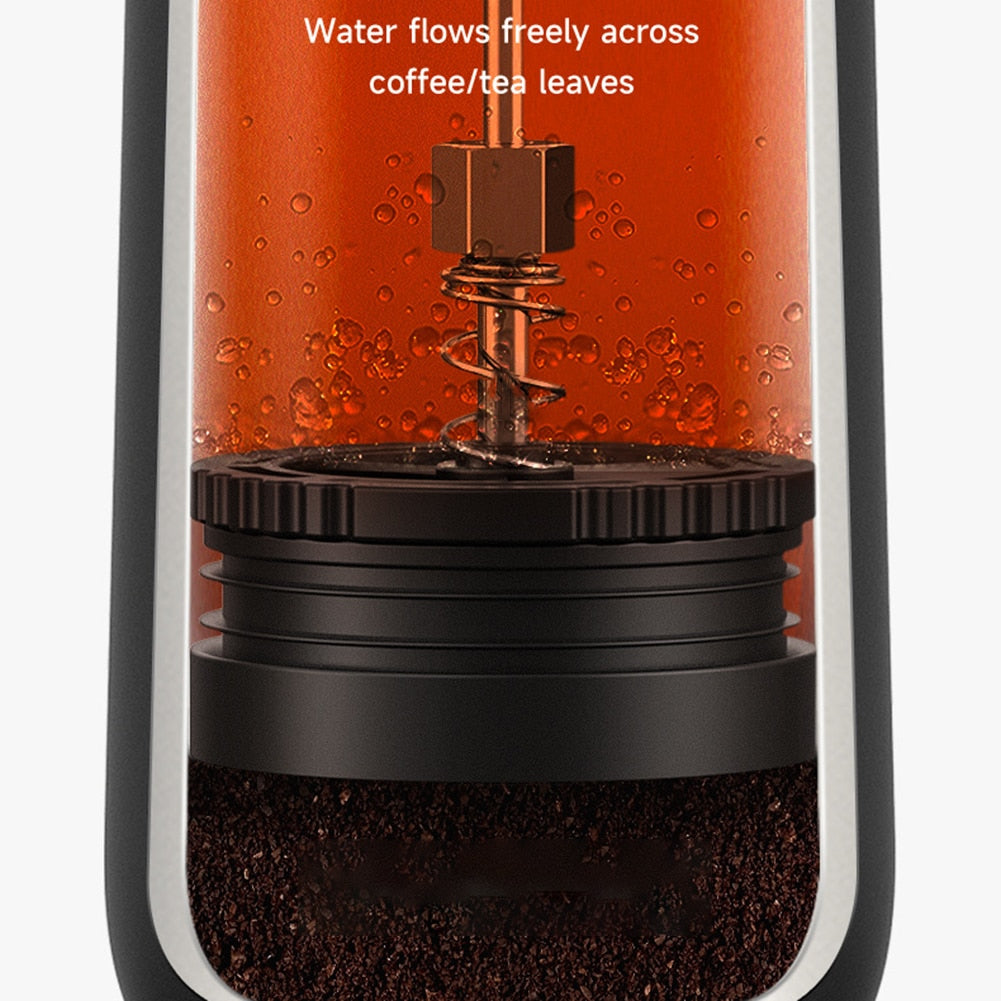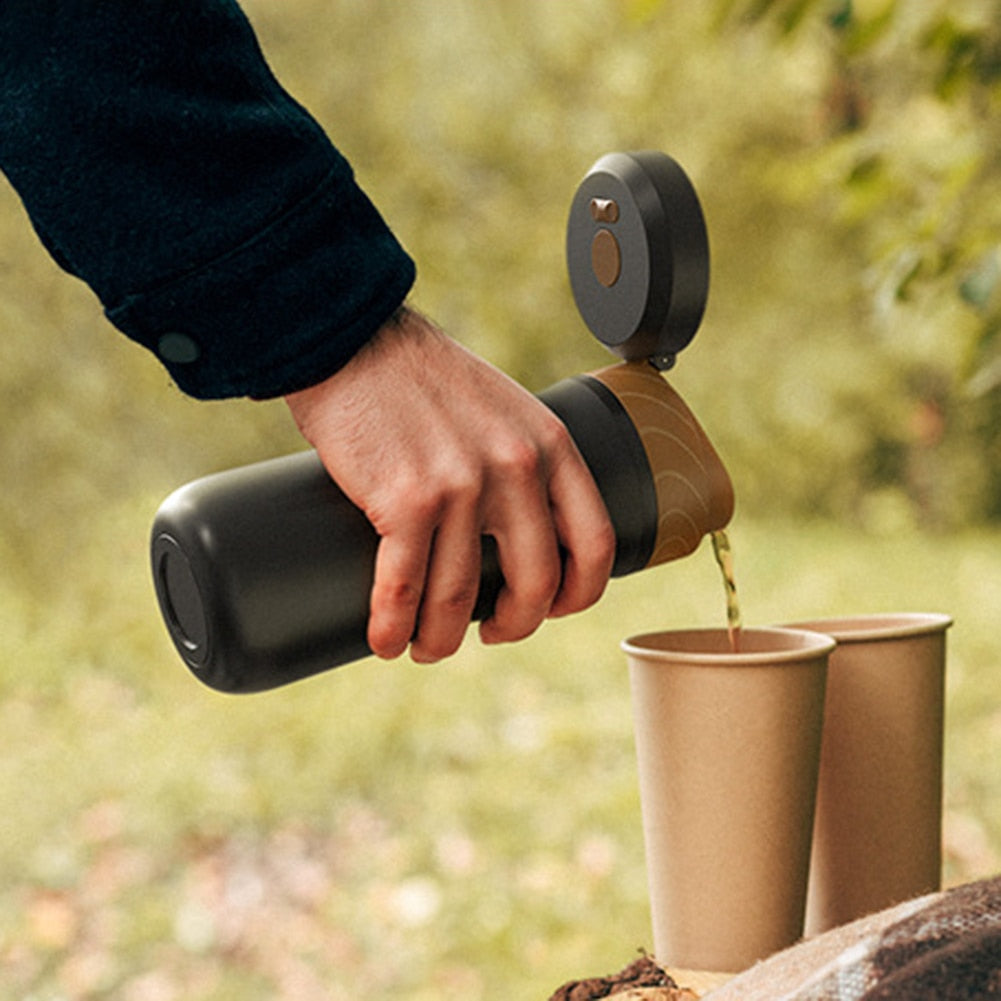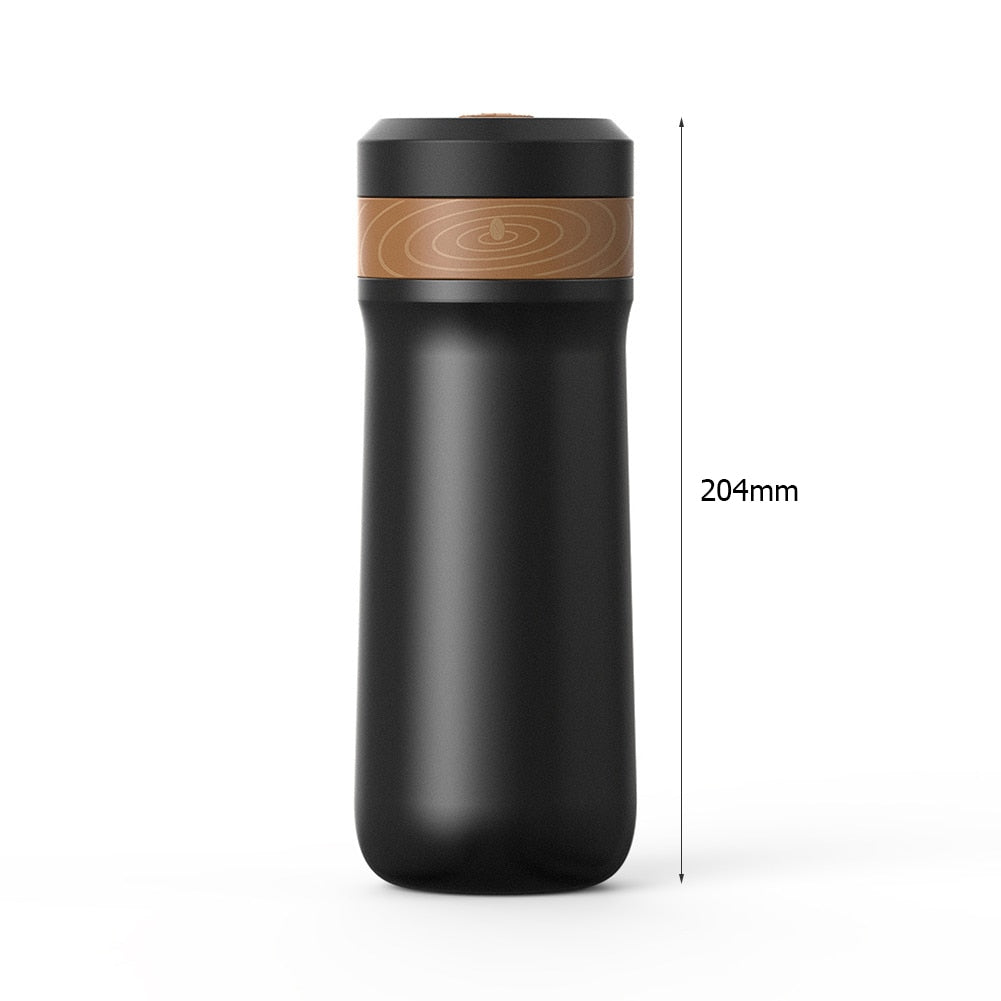 Sale price
$27.95
Regular price
FEATURES:
HIGH-QAULITY:

 

Made of 304 stainless steel+edible PP material+silica gel, stainless steel pot wall, lasting temperature locking, 100 mesh+80 mesh double-layer filter screen 3D tightly woven, comprehensive filtering of coffee dregs, lasting to maintain the silky taste, stainless steel material is safe and corrosion resistant, without fear of acid and alkali. 360 ° leakproof lock.



MAKING COFFEE:

 It is both a coffee pot and a heat preservation cup. The taste lasts for 12 hours and is smooth. The coffee is clear without dregs. It is kept warm for 8 hours



EASY TO USE:

 

Rotate and unscrew the bottle cap, add an appropriate amount of coffee powder, add hot water (not exceeding the maximum scale), wait for 3 minutes for the coffee powder to fully soak, put the filter valve on the pot mouth and slowly press it down to the bottom, and then tighten the bottle cap to enjoy. Note: When pressing, please slow down the speed and press it to the end at a uniform speed. Do not press too fast or repeatedly to prevent the coffee dregs from flushing back to the coffee liquid.



EASY TO CARRY:

 

With a lightweight body and slim design, it is easy to carry while you are in traveling, hiking, on holiday, on vacation, etc.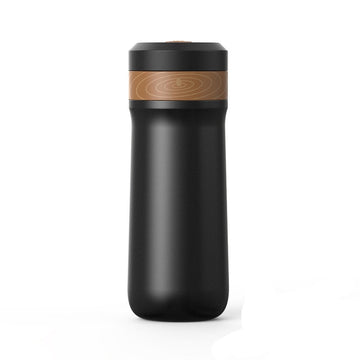 Leakproof Coffee Bottle
Sale price
$27.95
Regular price