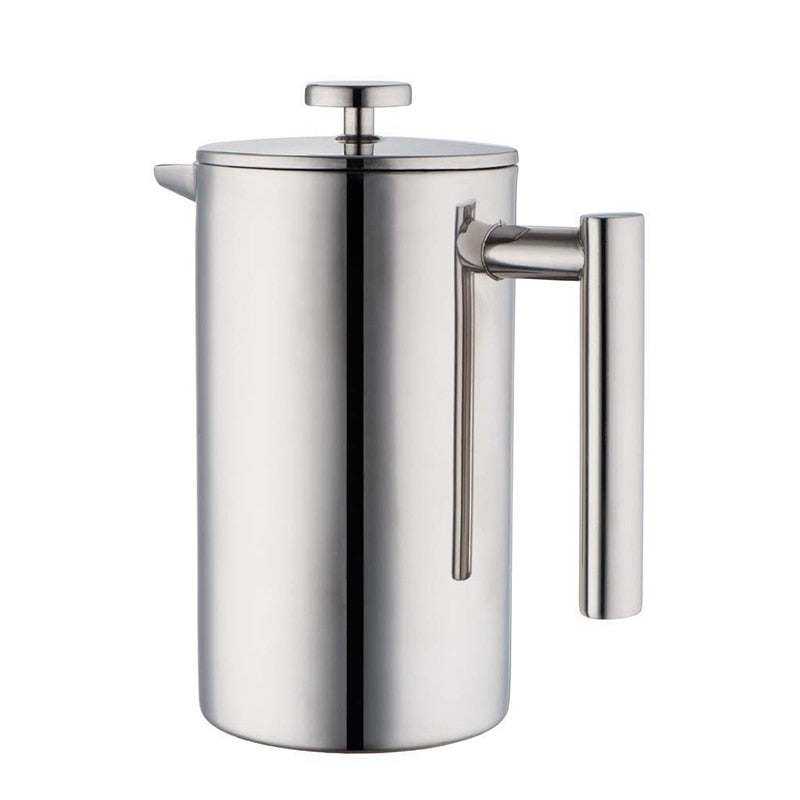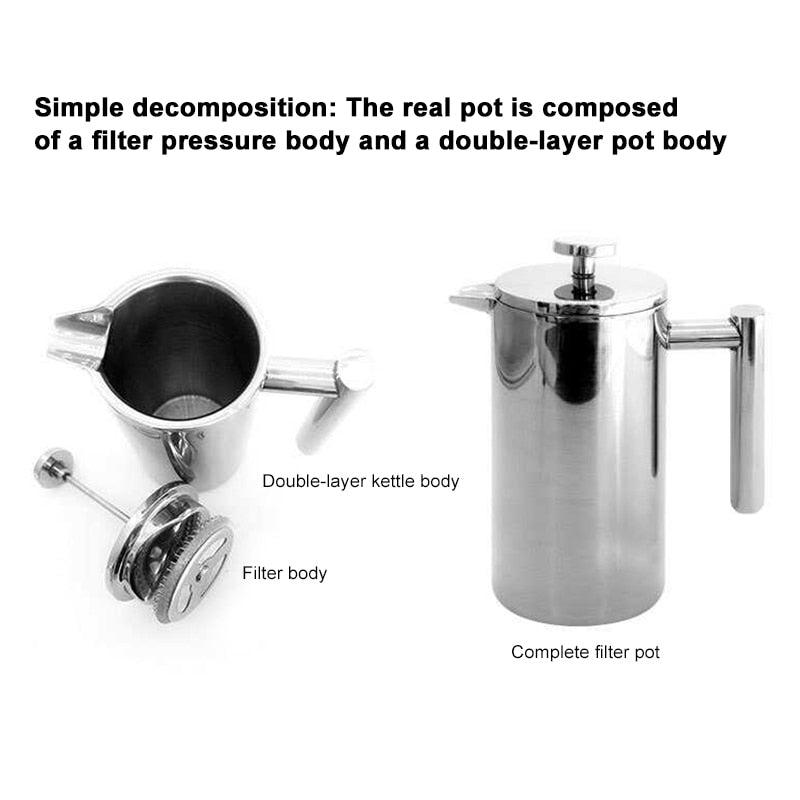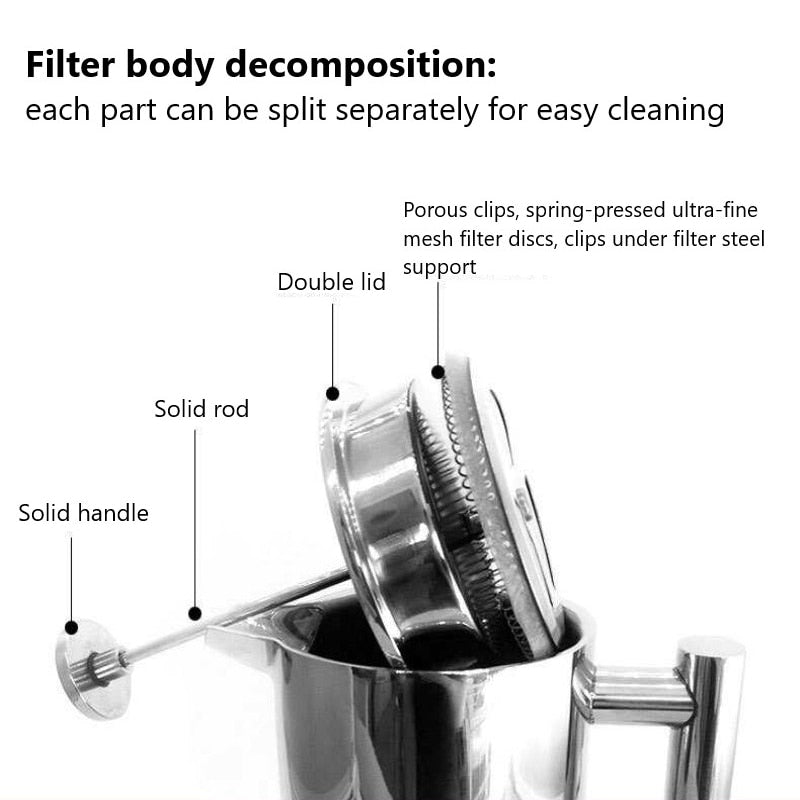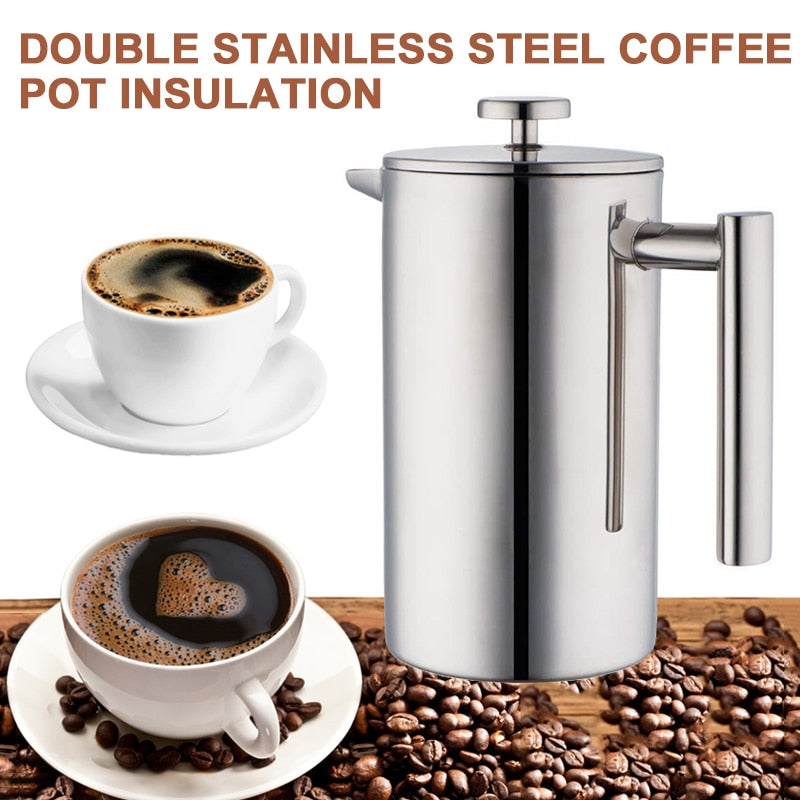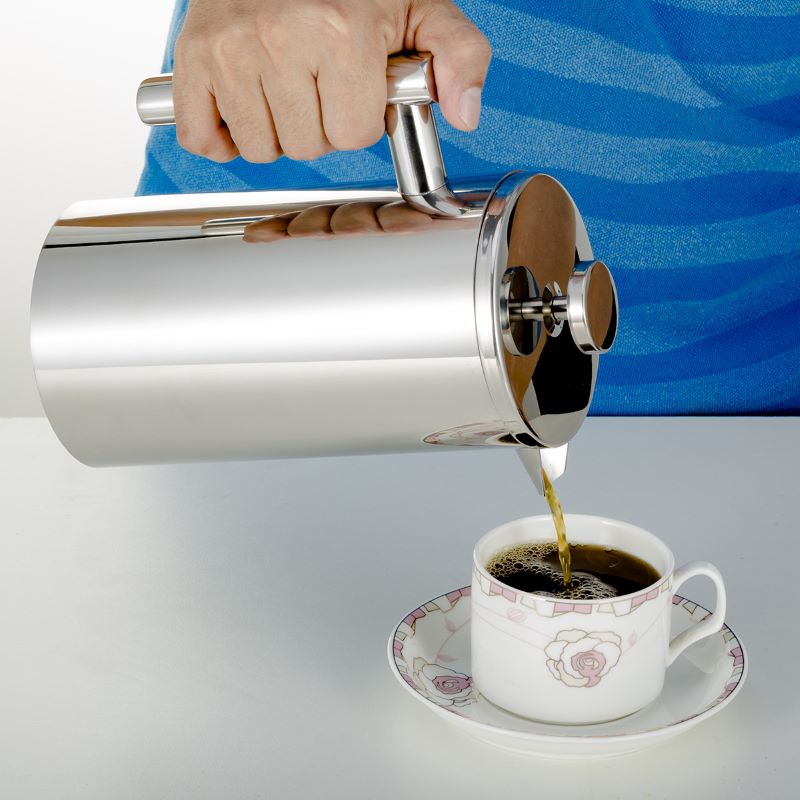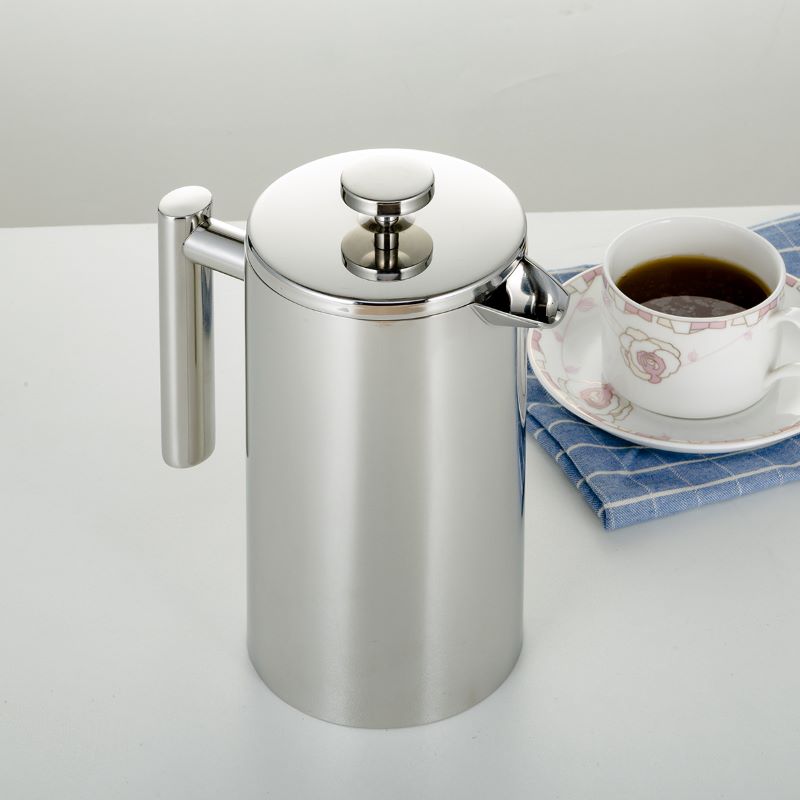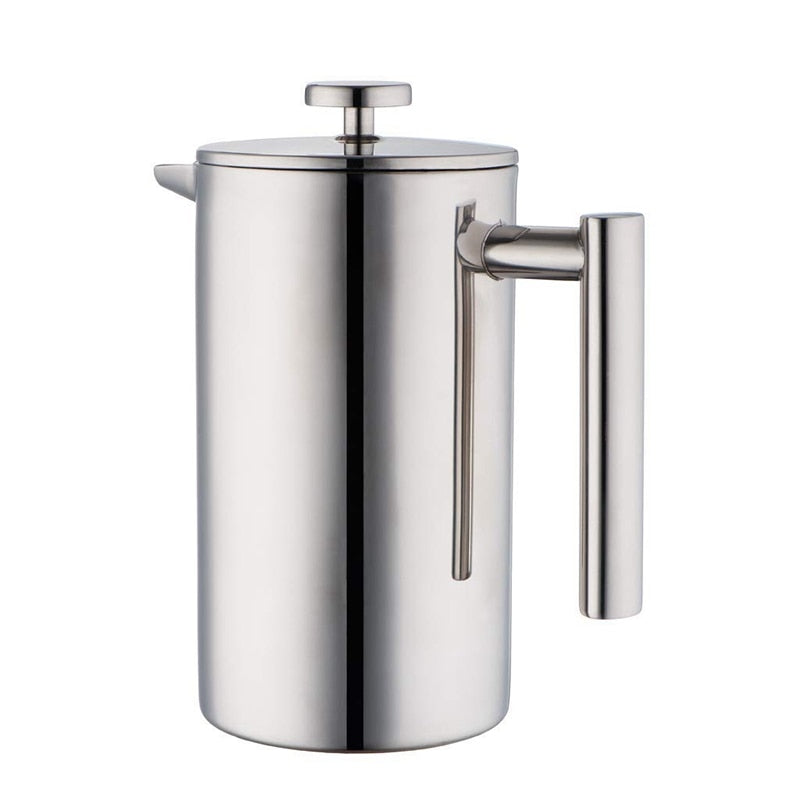 Stainless Steel Insulated Coffee Pot
Sale price
$51.95
Regular price
FEATURES:
DURABLE CONSTRUCTION: Made from high-quality 18/10 stainless steel that is built to last. Unlike glass French Press coffee makers, our highly rated stainless steel French press is unbreakable, shatterproof and won't crack. With our insulated French press, liquids stay hot and ready for your next cup of coffee or tea!
QUICK & EASY ENJOYMENT: Create a delicious pot of hot coffee in a snap with our coffee press. Simply measure out your coffee grounds, heat water, let steep for 4-6 minutes, plunge the press, and enjoy! Cleaning your metal French press is a breeze, easily wash it by hand or place it in the dishwasher.
BOLDER FLAVOR & AROMA: The French press features an ultra-fine mesh filter that perfectly filters coffee grounds and teas to reduce acids and eliminate the taste of a paper filter. As a bonus, our French press coffee pot includes 3 extra filters. Our French press stainless steel pot provides a fresh, non-metallic taste for the best cup of coffee or tea!
VERSATILE & PORTABLE: Use your French press to make large quantities of piping hot coffee, cold brew coffee or loose leaf tea. Take your travel French press on camping trips, vacations or to work. The compact size of the French press makes it convenient to pack and fits nicely on countertops. This French press is a terrific gift for coffee and tea lovers!
INNOVATIVE DESIGN: Our sleek and modern French press is designed with the user in mind. For your hand's comfort, the sturdy ergonomic handle stays cool even when the French press is filled with hot liquids. The French press spout provides a smooth pour to reduce spills and drips.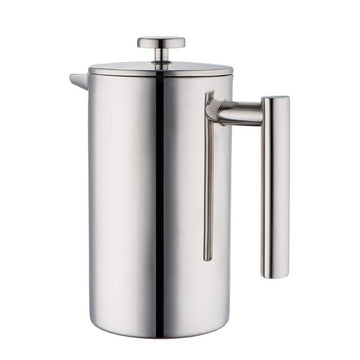 Stainless Steel Insulated Coffee Pot
Sale price
$51.95
Regular price