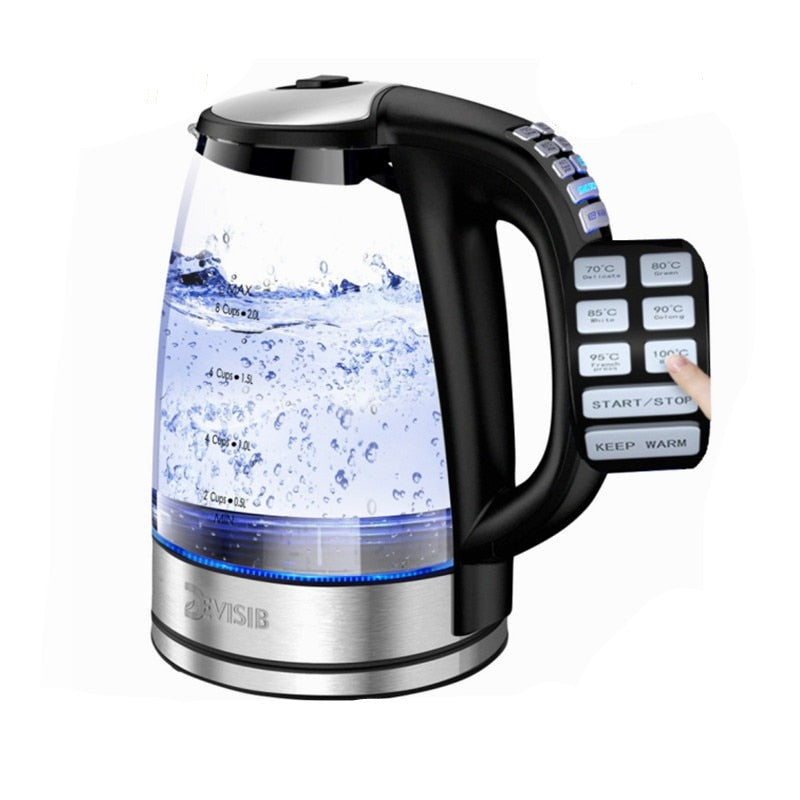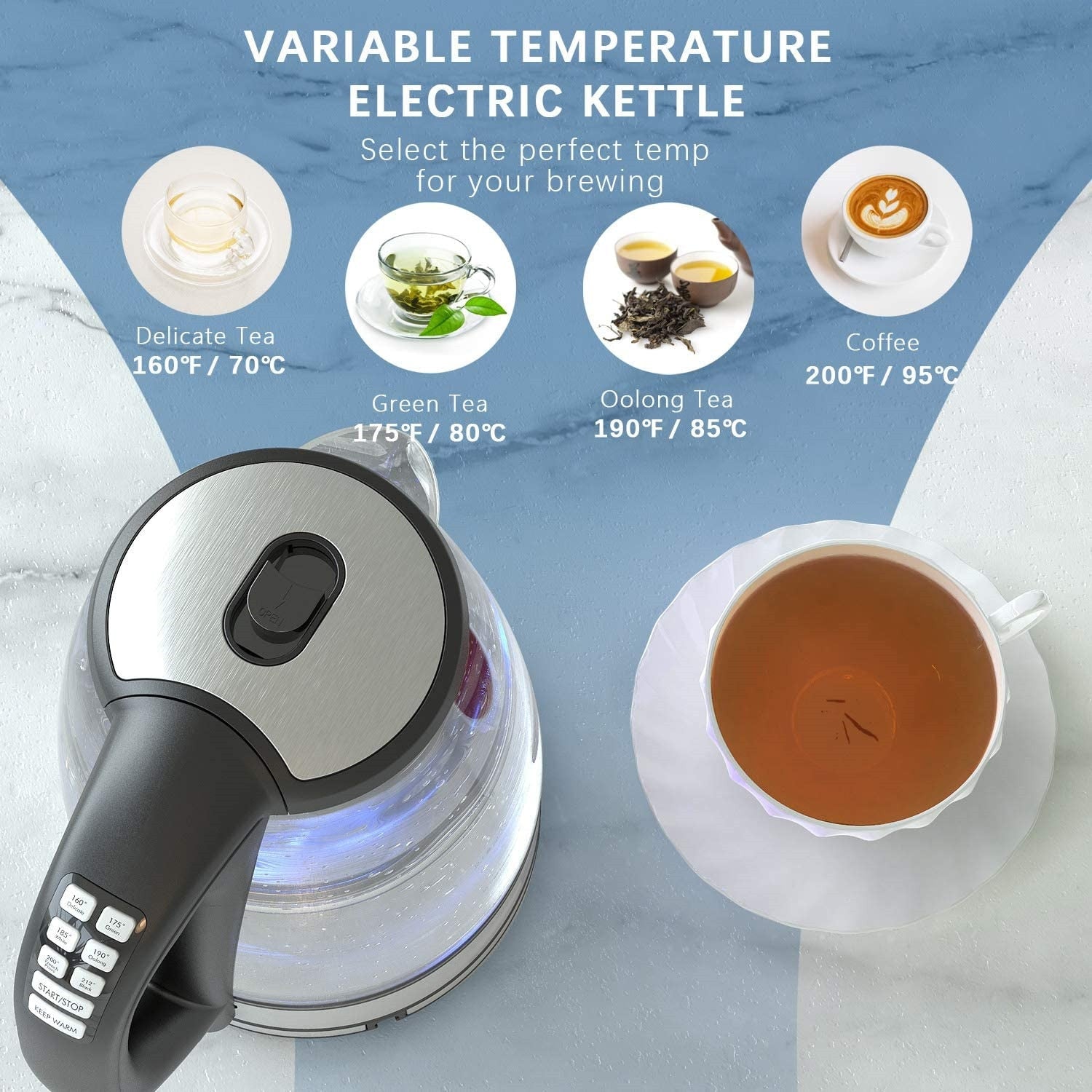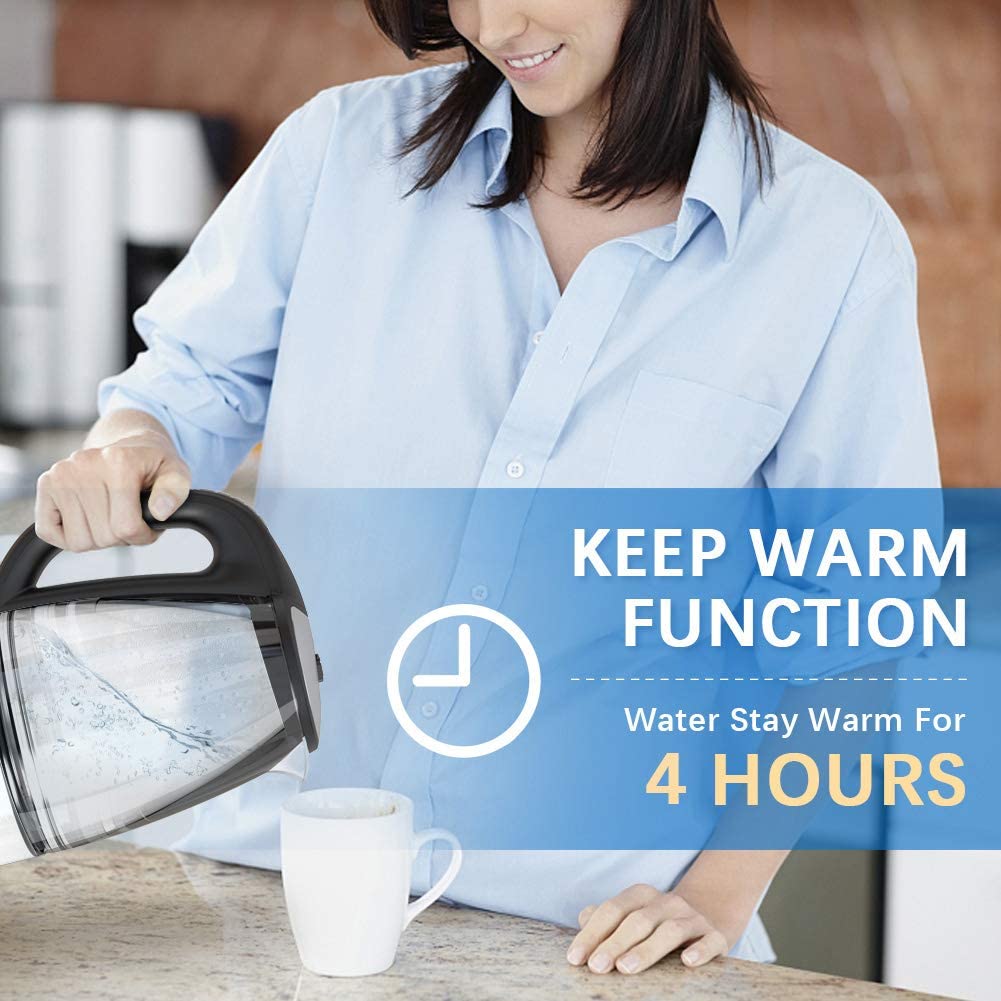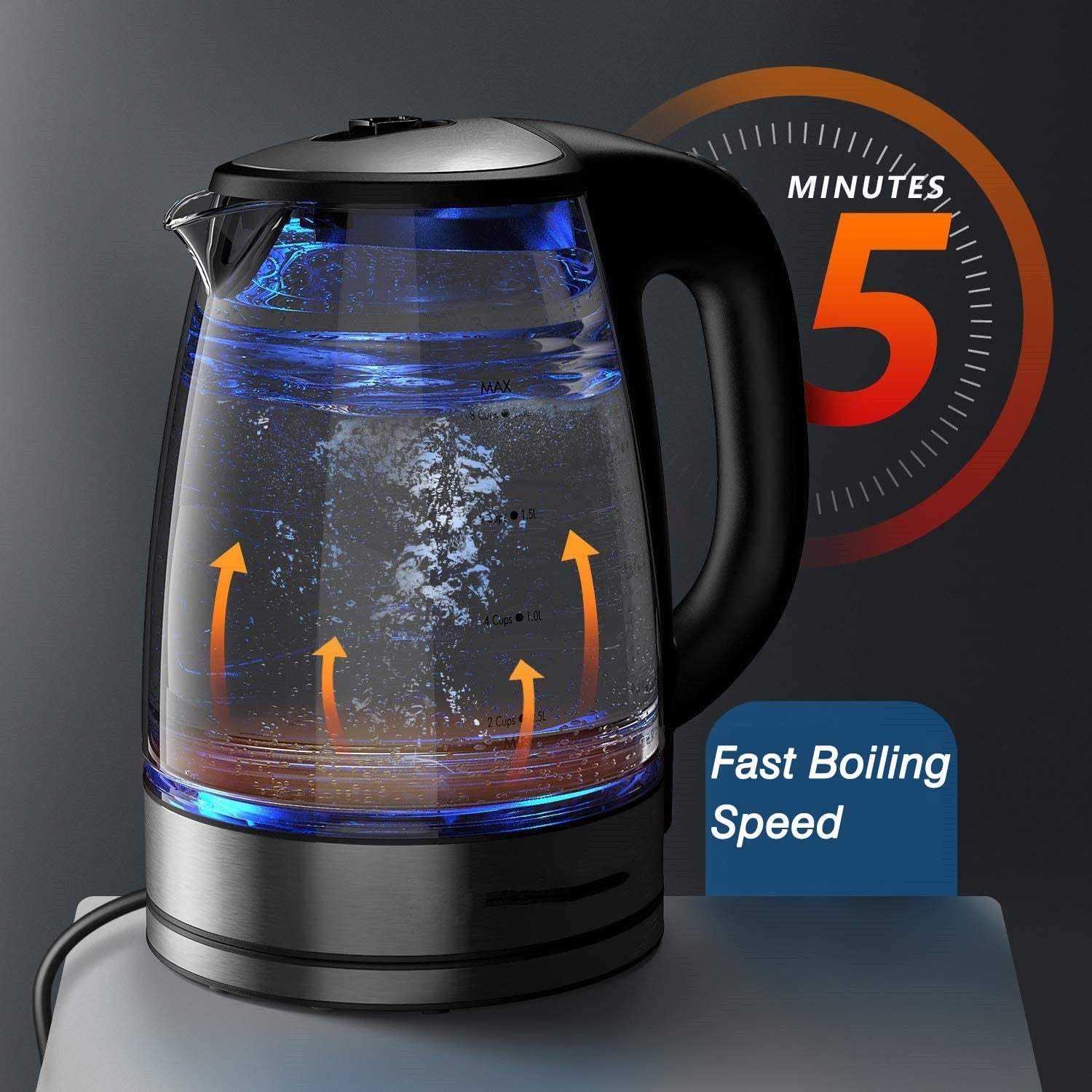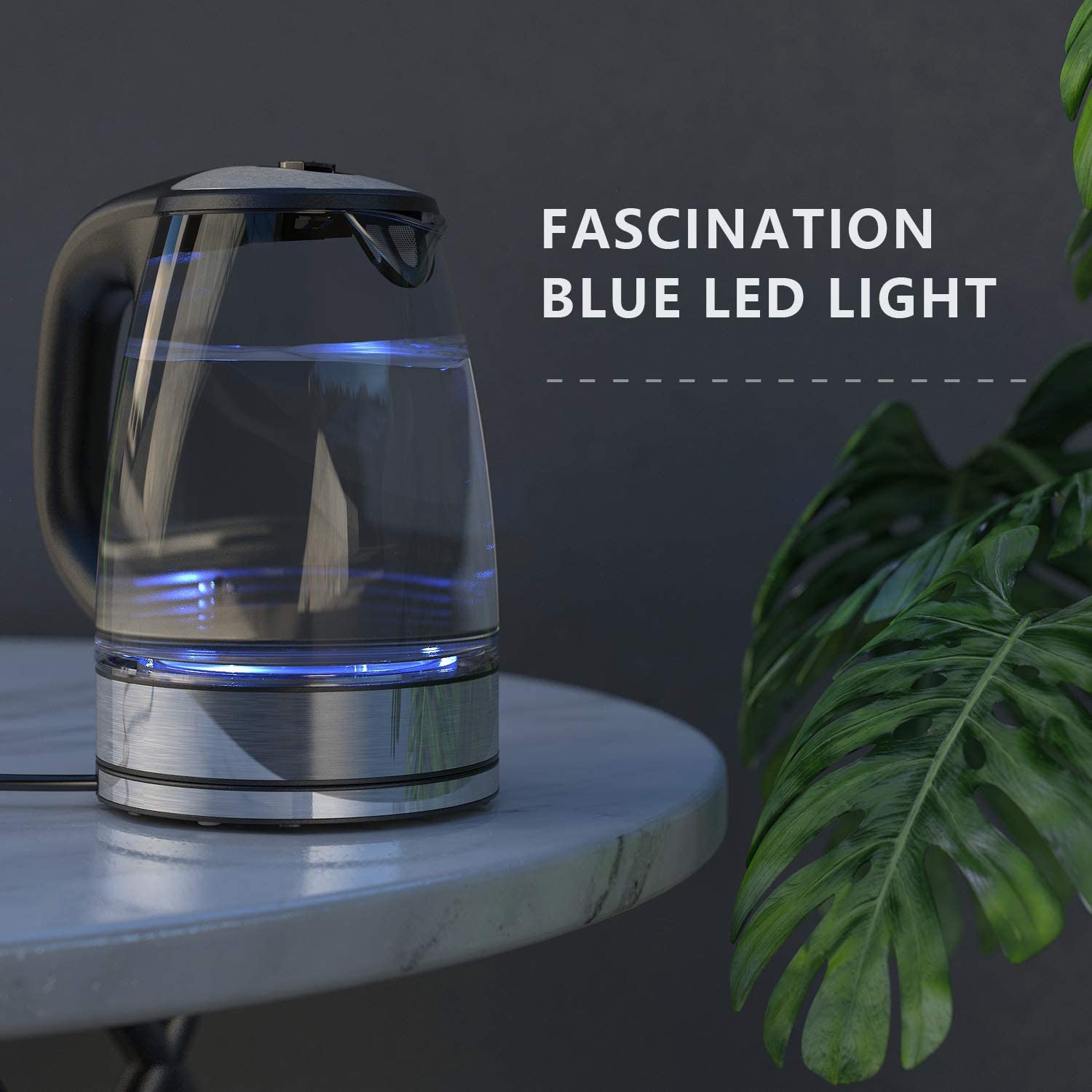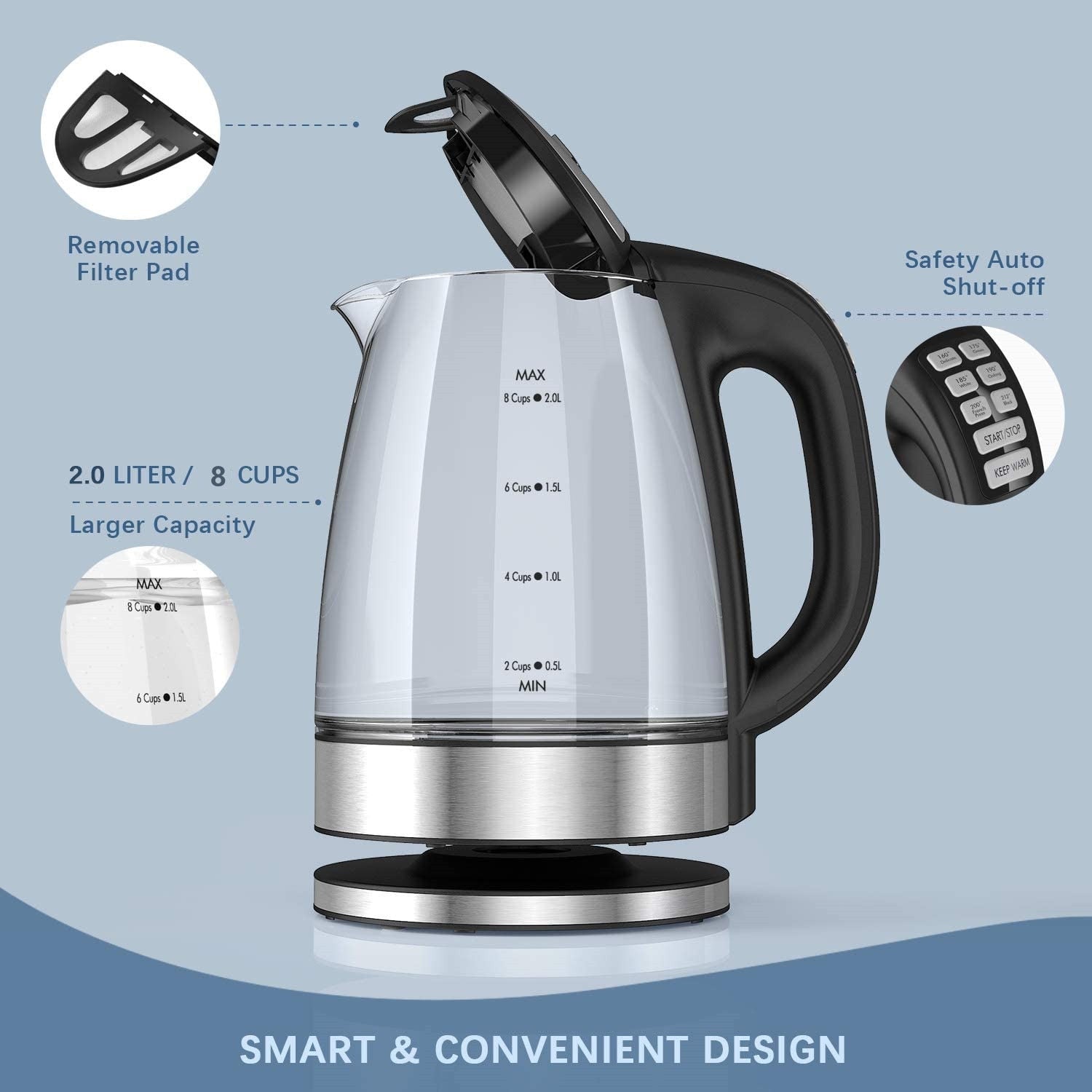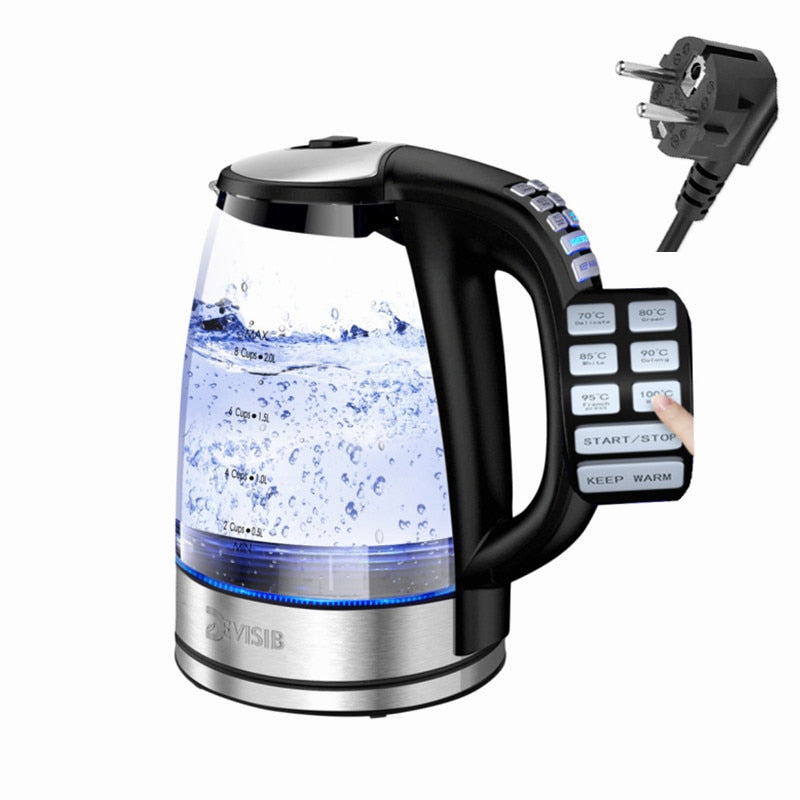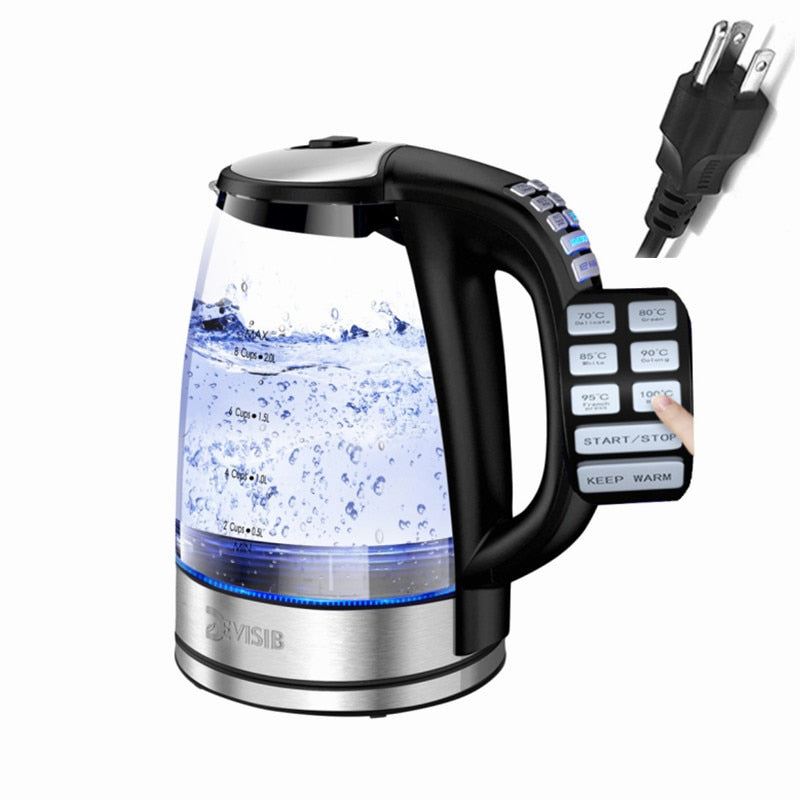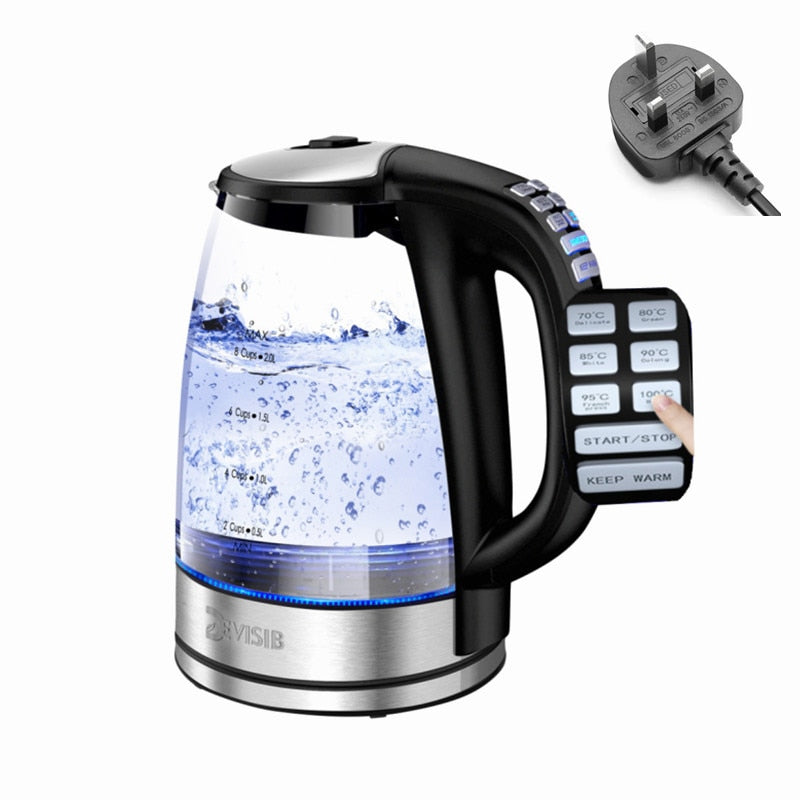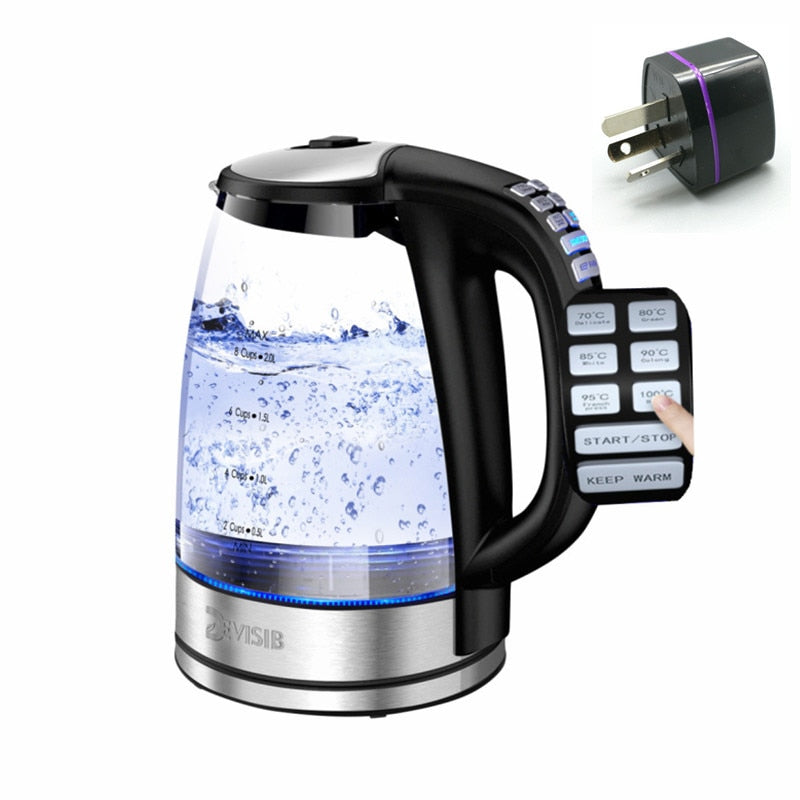 Electric Kettle With Temperature Control
Sale price
$84.95
Regular price
FEATURES"
HIGH-QUALITY & PLASTIC FREE: The hot water bottle is made of high-quality high borosilicate glass and food grade 304 stainless steel material, which is safe, eco-friendly, and can be used with confidence. All water contact surfaces are made of food-grade materials.

DIFFERENT TEMPERATURES:

 The water kettle is available at adjustable temperatures with different colors led display: Green 120 °F, dark blue 160 °F, purple 175 °F, light blue 195 °F, red 212 °F(boil button for 212°F) to get the best, most flavorful teas, coffees or simply boil cooking water.
KEEP WARM FOR 2 HOURS: Long press the temperature switch for 3 seconds, the water temperature can be kept for 2 Hours. Flip up lid makes it easy to fill and it doesn't splash when it pours. The glass tea kettle is detachable from the heating base. The cord is concealed in the base and you can adjust length as you need.
LARGE CAPACITY & FAST HEATING: 1.7 liter large capacity with a 1500 watt heating element. The temperature control element is British Strix thermostat technology, Advanced automatic shut off and boil dry protection function, 100% guarantee electrical safety, more energy saving than induction cooker or electric stove, so it has a longer life than ordinary kettle. The electric kettle can be rotated 360° on the base and has a normal service life of 3000 cycles, which is very durable.
AUTOMATIC SHUT OFF: The electric water kettle has a convenient one-button switch function. When the water reaches a boil, the kettle will automatically turn off, which helps keep it from boiling dry. With 1500 watts, it can boil water faster than a microwave and is safer to use than a stovetop kettle.