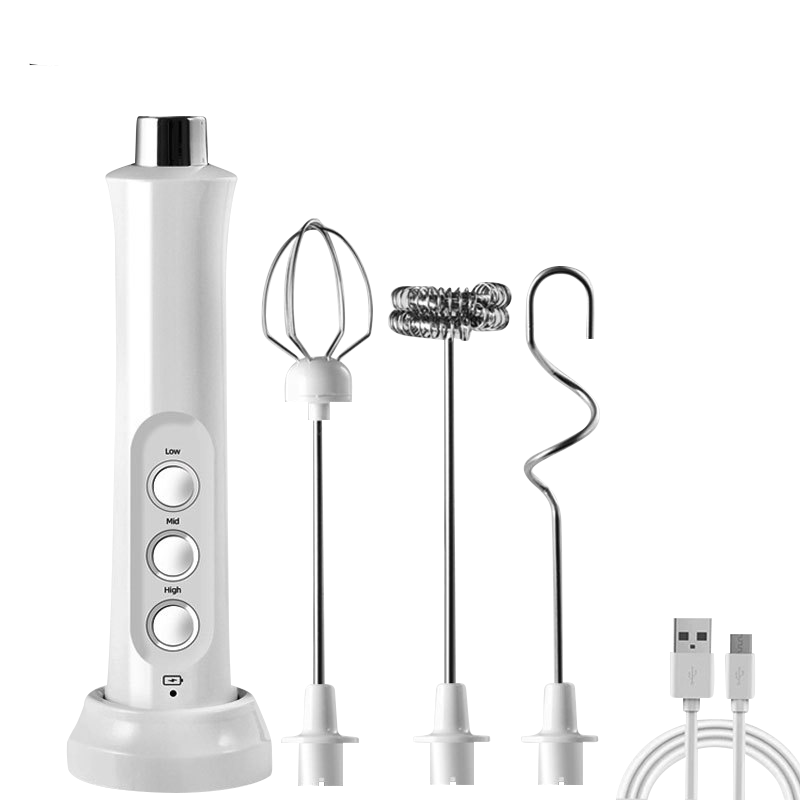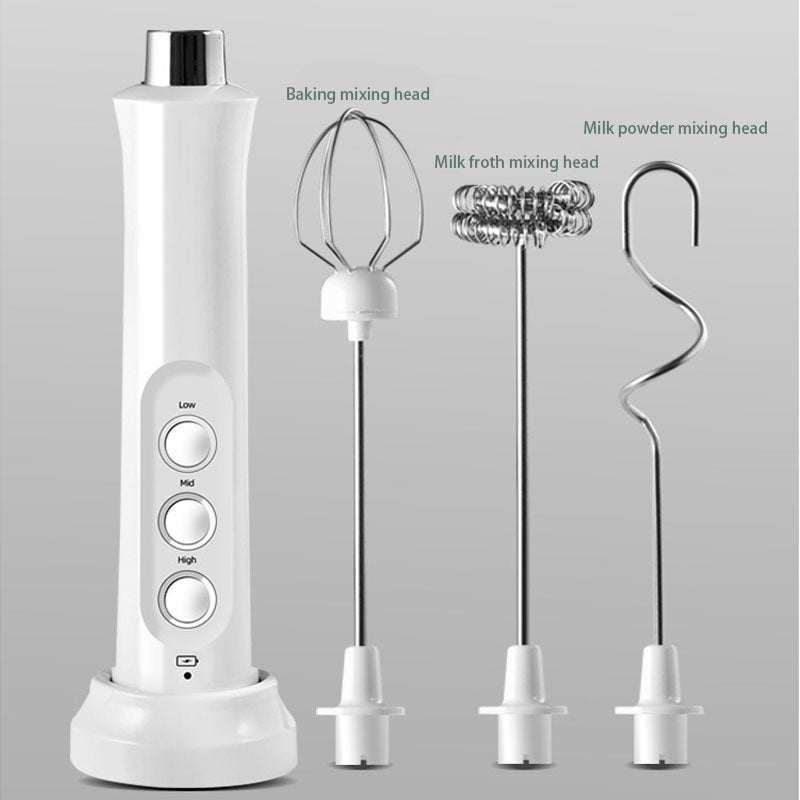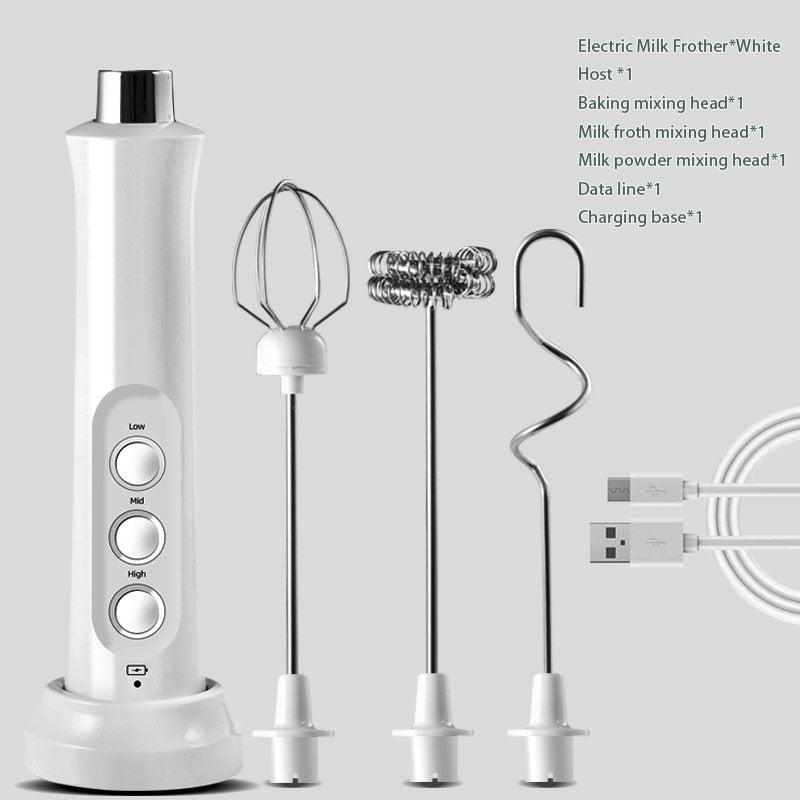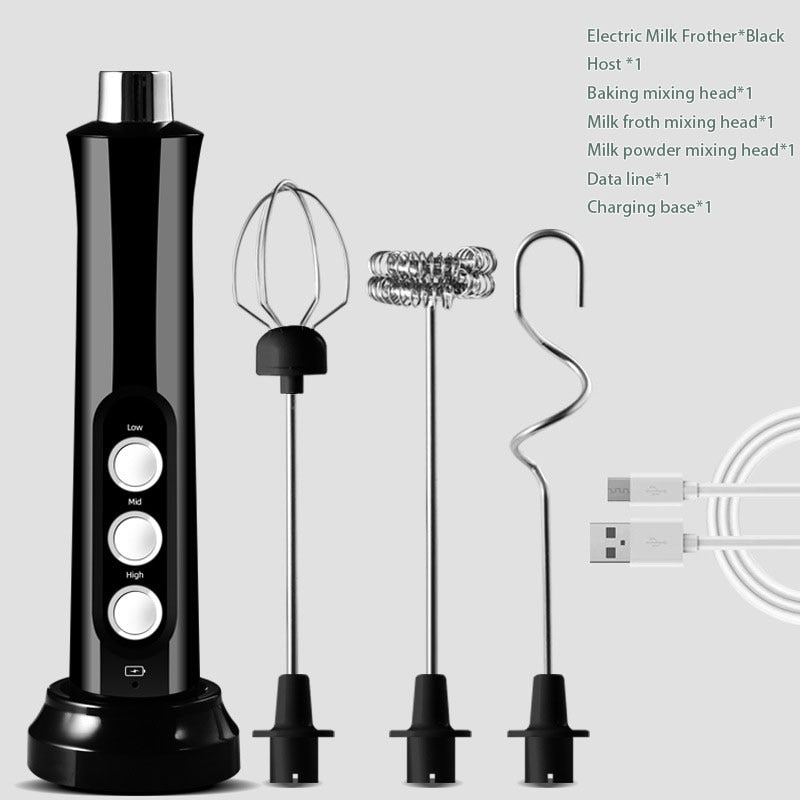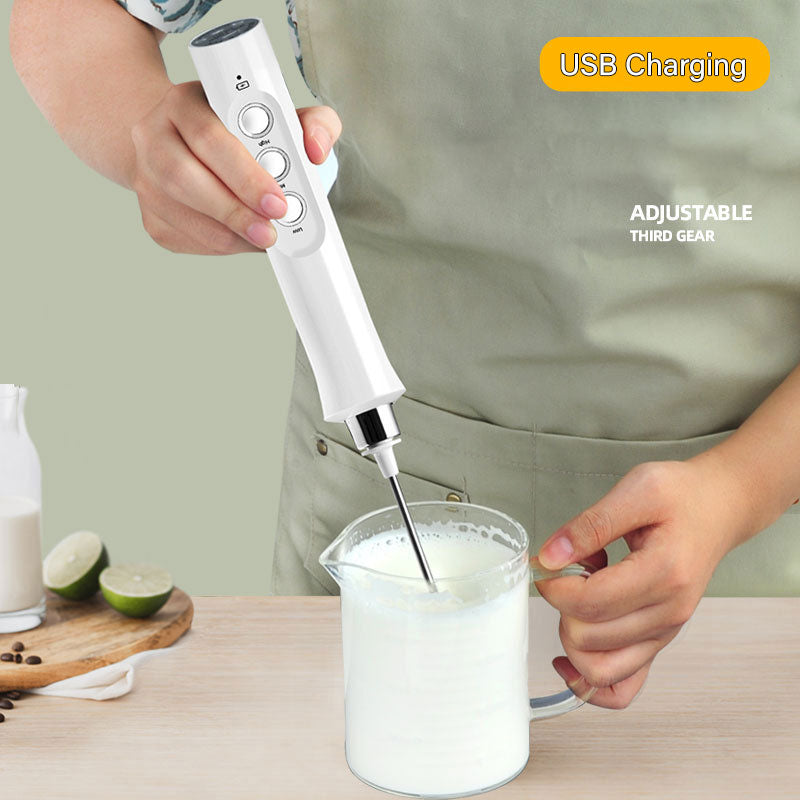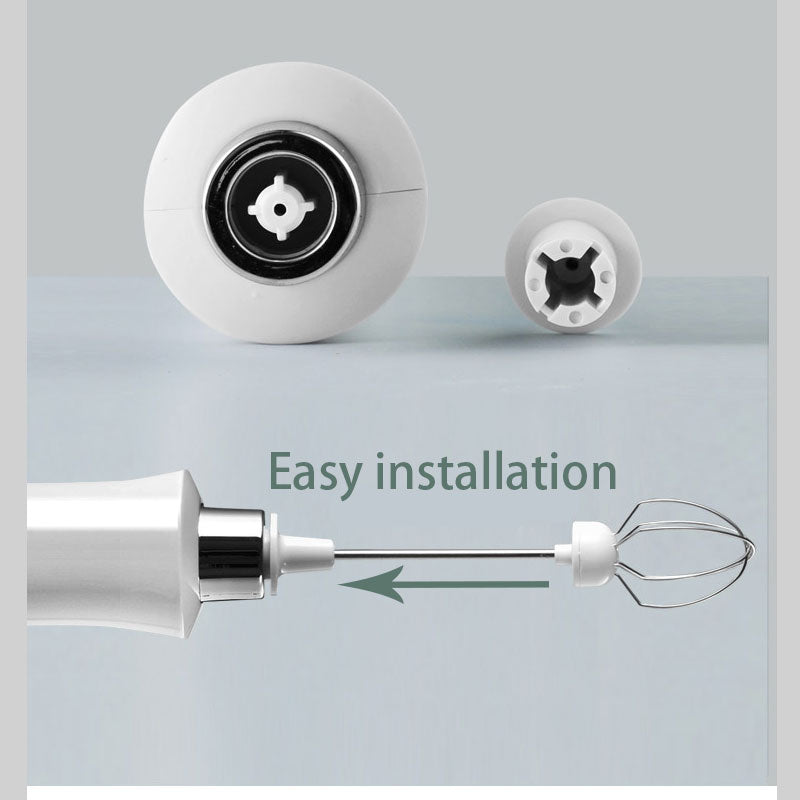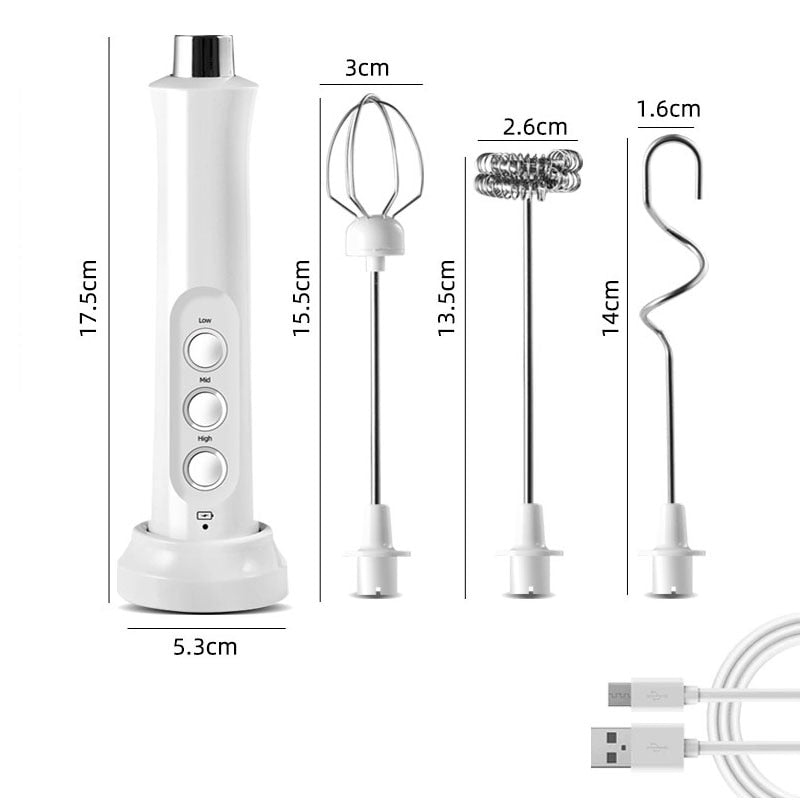 Portable Handheld Milk Foamer
Sale price
$24.95
Regular price
FEATURES:
POWER SUPPLY UPGRADE: Charge it directly with a USB cable, or use a dock connected to the data cable. It takes 6 hours to fully charge and has over-voltage protection. After being fully charged, the working time is longer than a similar product 2 times, can work for 48 hours continuously even in a high-running state.
DETACHABLE WHISK HEADS: Three mixing heads with different shapes are used to beat milk froth/ mix egg jam or mix flour, meet the daily needs of ordinary families and are also very friendly to junior baking enthusiasts.
ADJUSTABLE MODES: Equipped with low/ medium/ high three speeds motor (3500RPM/ 8500RPM / 13500RPM). Choose the right speed to stir the food to avoid causing splashing. Tips: it's best to soak the head of the egg beater into the egg liquid before turning it on.
HIGH-QUALITY MATERIAL: The main body of this milk foamer is made of durable ABS, and food-grade stainless steel whisk heads. Through safety verification, it can ensure direct contact with food.